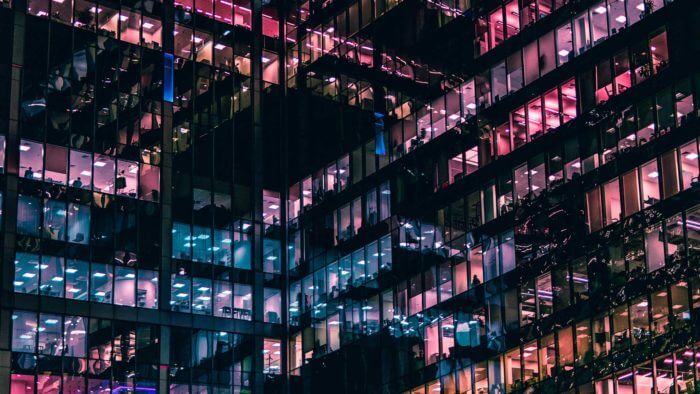 Four Habits of Successful Startups
Running a startup business is full of risk and reward. A lot of factors can contribute to its failure or success. Building up the right habits early on can not only ensure a startup's viability, but set all of the right boundaries and habits for years to come. Here are some habits to implement early on to maximize your startup's potential
1. Invest in the value of your product or service
This may seem obvious, but many startups these days put a lot of work into marketing and branding while neglecting what it is they are trying to sell. While stunning visuals and a razor sharp marketing plan can certainly attract the crowd, eventually, it's your work that speaks for itself. Online reviews, word of mouth and editorials will tell the true story of what your product or service is worth to potential customers.
Invest in research, development, focus groups, consulting—whatever it takes to make sure that what you are selling speaks well to your company's reputation.
2. Create the right Company Culture
The right culture can be the difference between a startup that makes it or one that collapses. The "right" culture is one that promotes the growth and well-being of its employees, fosters mutual respect, and promotes accountability.
Employees who feel like their needs are being acknowledged are much more invested in the company's success, because they feel like the company's success is tied to their own success. They're likely to be more productive and take initiative to promote their growth and the company's growth. Employees have to feel like they are safe in the environment where they work. Establish ground rules on how the team is supposed to treat each other, whether it's in day-to-day interactions, or during inevitable conflicts.
A thriving start-up culture is built on a foundation in which everyone is held accountable for their role. Creating a culture of accountability entails holding team members responsible for the tasks they are charged with, and also upholding company values. We've seen countless stories of young companies where employees take inappropriate liberties with the company credit card, or fail to report certain expenses, either out of neglect or for the purpose of willful deceit. These habits ultimately erode at the start-up's success and unchecked, can lead to its failure.
3. Practice Fiscal Discipline and Ongoing Analysis
Don't neglect accounting! You want to be tracking every last expense and investment and regularly looking to see that those expenses are contributing to your overall growth. There are a lot of metrics that should be included in an informative, robust analysis: What is your breakeven point? How much revenue is every dollar of your marketing expense bringing in? What kind of tax deductions will your startup be eligible for come tax season? With every analysis, you need to be aware of what you can and can't do with your current budget, and operate with a big-picture plan moving forward. Don't grit your teeth and hope for the best. Instead, plan ahead.
4. Utilize the Right Technology
To implement numbers 1 through 3, don't go at it alone. There is a lot of technology out there to wade through. Look at your day to day operations and see how they can be made more efficient. For example, instead of sending emails for quick, one off interactions, an intra-office messaging system can help streamline communication and encourage follow through. You can even allow some of your employees to work from home if you utilize certain tools to make that possible. Invest in cloud storage and the right security measures to protect your information. Software like Quickbooks makes it easy to track expenses and metrics and reduce time spent on administrative tasks.
Learn from the Past, Look to the Future
Which of these habits have already been working for you? Take the time to reflect with your team on what has and hasn't been working for your startup. Use the insights in your future plan to establish a strong foundation for your business, well beyond its startup status.

Tags: Accounting


Categorised in: Blog

This post was written by CodeAccounting